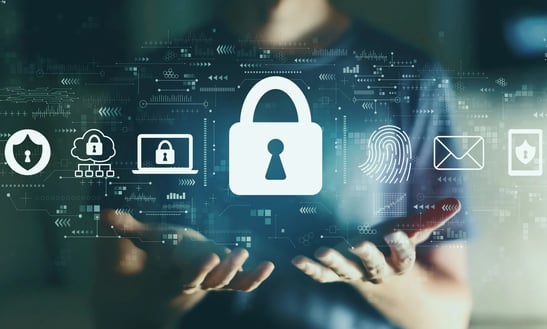 Is your CMS secure? Many of the most popular content management system (CMS) options available today are also some of the most targeted by malicious actors, searching for ways to obtain your most valuable data assets. And chances are, your website is already being targeted.
In fact, the popular CMS solution, WordPress, accounted for 90 percent of hacked websites in 2018, with over 18,000 infected websites. And only 37 percent of these websites were outdated!
It's up to you to keep your CMS security in check. After all, CMS security is website security. And much like an annual physical or an oil change, your CMS needs routine maintenance and checking in routinely to ensure you have all of the proper defenses in place to ward off threats of hackers and data breaches.
There are three main things you can do to keep your CMS secure:
Train your team
Perform regular maintenance
Use a managed platform provider
Here's what you need to know.
Prepare Your Team
Your CMS security plan is only as strong as the team using it—and one small mistake can compromise your entire system. Sure, you need to select and implement a CMS that's known for its security, but you must also spend the time to train your team. For some organizations, employees may think of security training as a bothersome endeavor that doesn't need to be taken seriously. But this could severely impact the efficacy of your security practices.
Computer Weekly shares that the most critical thing is to build a culture where security is viewed as a vital part of daily operations, stating that, "How we get employees to start taking training seriously is a shift in culture, in that a security culture is developed within the organization. This will help employees get on board with security-related efforts such as training."
Issues like misconfigurations and other tiny errors can trigger a chain reaction of problems that lead to a security breach. To avoid this, everyone on your team should make security a priority.
What are the most frequent causes of CMS security breaches?
Weak passwords
User errors
Out-of-date software
Neglecting to perform security updates
For example, do all of your team members know how to craft a secure password? Even in 2020, the most popular (and problematic) passwords included codes like:
123456
123456789
password
qwerty
abc123
And the most common application misconfigurations? They aren't complicated, high-level issues that require hours and hours of intensive work to establish; they're simple errors. Things like:
Outdated systems and quick fixes that were never meant to be permanent solutions
Extended use of default credentials and weak passwords
Organization-wide, unrestricted access to data, systems, and processes
Available web pages and endpoints that should be secured
Partial or ineffectual security configurations
By taking the time to train your team, you can not only establish the importance of maintaining proper configurations, conducting updates, and setting strong user credentials, you can deter these avoidable mistakes that can expose you to breaches and bad actors.
Conduct Regular Maintenance
Website maintenance should be built into the very framework of your website. Not only does it improve the search engine optimization (SEO) of your website and ensure that all information is fresh and current, but keeping the infrastructure of your website up-to-date can be the very thing that wards off cybercriminals.
What exactly do experts mean when they refer to website maintenance? Website maintenance encompasses everything you do to review your website. It's how you ensure it's always at peak performance and includes:
Staying on top of security updates
Keeping content current
Encouraging traffic to your site
Creating the best possible user experience
Addressing any problems with the framework, operation, or security of your site
When it comes to maintaining your CMS, updates are key. This is because CMS platforms release updates when they discover compromised components of their software. These updates, also called security patches, are designed to mend any vulnerabilities that hackers may find to work their way into your data.
Hackers, bad actors, and bots are constantly scanning sites, looking for vulnerabilities they can attack. Software updates and security patches are there to make sure your site is secure, as they contain security enhancements and vulnerability repairs. And as the Institute of Electrical and Electronic Engineers (IEEE) shares, "The longer you wait, the less secure your site will be. Make updating your website and its components a top priority."
Your CMS needs to include all of the latest security patches to stay defended. Why? Security patches not only improve your overall security but they can also:
Limit any downtime that might arise from malware or ransomware attacks
Prevent industry-based compliance violations and subsequent fines
Regular maintenance means a more secure website.
Work with Managed Platforms
CMS sites like WordPress often come with managed platforms to make the process of maintaining CMS security simpler and easier.
Organizations who have concerns about keeping up with the security and scalability of their CMS can look to Managed Platforms for support. These managed platforms are designed to help organizations boost their performance while also keeping data secure no matter the scale of their CMS solution. These managed platforms give organizations the power to choose plugins and solutions that limit vulnerabilities.
For example, one plugin engineer, Catch Plugins created seventeen separate plugins which collectively were installed more than 300,000 times. These plugins have since been identified as "high vulnerability," which means there are potentially 300,000 CMS users who have exposed vulnerabilities that hackers can use to infiltrate their CMS. A managed platform helps sift out problematic plugins and other vulnerabilities to keep your website safe and secure. In response, WP Engine, WordPress's managed platform provider defends against issues like:
Web app firewalls
Mitigation of DDoS attacks
Spam blocking that inhibits performance
Secure socket layer and transport layer security to fend off session hijacking
Smart routing to load website pages faster
Depending on which CMS you use, there are managed platforms available specific to your system. These include:
WP Engine for WordPress

: WP Engine has security measures in place to keep your website running at peak performance with disk write protections and limitations, disallowed plugins and proprietary firewalls, along with dedicated server environments for each customer.
Acquia for Drupal:

Acquia subscribes to two tenants; that strong access controls and strong encryption are key for effective security, and many of the folks who work on the Drupal security team also work for Acquia, which means they are well-versed in all the functions and vulnerabilities of the CMS and know how to keep your CMS secure.

Pantheon for Drupal and WordPress:

Pantheon offers a wide variety of security features including automated site monitoring and a container-based infrastructure to isolate and monitor individual CMS solutions to keep them secure.
A managed platform service like WP Engine, Acquia, or Pantheon allows you to build incredible experiences in no time at all, while still keeping performance and security at the forefront.
Take Charge of
CMS Security
At Engine Room Tech, we place security and performance above all. Of course, there are other important steps to take to secure your CMS, including:
Penetration testing also called "ethical hacking"
Endpoint detection and response (EDR) and managed detection and response (MDR) services
Intrusion detection systems
An incident response plan to know how to leap into action when you encounter any issues
From CMS implementation to website maintenance, we can help with it all. We understand how devastating an attack on your CMS can be, and we want to be a pivotal part of keeping your CMS secured, defended, and operating at peak performance.
To learn more about what steps to take to protect your content management system, view our on-demand webinar on CMS security, then take the next step towards your own secure CMS by scheduling a consultation today!