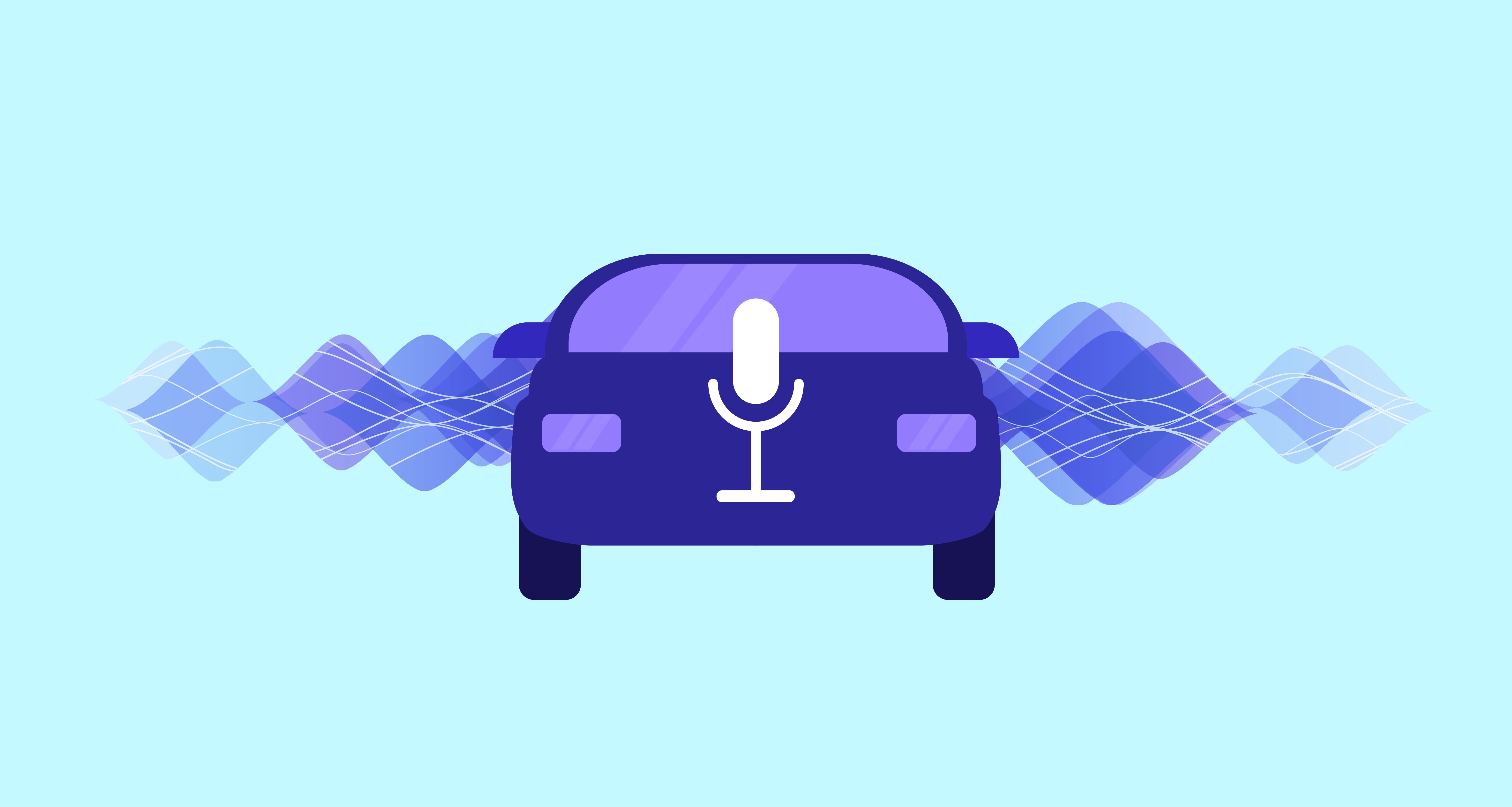 The number of connected cars embedded with voice assistants is rising. Cars are among the best use cases for voice technology, as driving should, ostensibly, prohibit people from using the touchscreens on their smartphones or embedded car systems.

The two major connected car operating system extensions, Google's Android Auto and Apple's CarPlay, rely heavily on voice control - delivered through their respective voice assistants - to operate the connected systems in cars.
According to the In-Car Voice Assistant Consumer Adoption Report, by Voicebot, most U.S. consumers use their voice assistants more in their cars than on their smartphones. Sixty-one percent of participants used their voice assistant on their smartphones, compared with 68% that used it in their cars monthly.
Increasing demand for cars with voice assistants
In a survey of 5,000 owners of voice-enabled devices, 59% said they were likely to purchase new cars from brands that provide support for their preferred voice assistant. Meanwhile, 76% said they wanted to be able to access their smart speaker voice assistant from inside their next car. These statistics show the increasing preference of U.S. consumers for connected cars with familiar voice assistants. Most consumers use these assistants to:
Make hands-free calls via Bluetooth connectivity.
Send text messages.
Get directions and navigate.
Select and play favorite songs.
Ask for local recommendations.
The prevalence of Android Auto and CarPlay
According to Rod Lopez, Android Auto product manager, Android Auto is available in over 500 car models from 50 different brands. Apple's CarPlay supports over 500 car models. Plans are underway to extend these apps to more car manufacturers and models.
Amazon is also making a play for the market by striking deals with BMW and Toyota to embed Alexa into their cars' operating systems. However, Google and Apple have a major edge in the connected car market because their voice assistants (Assistant and Siri) are already embedded within Android Auto and CarPlay.
Fierce competition from major car manufacturers
Major car manufacturers capitalizing on the increasing demand for cars with voice assistants are developing their own in-car products to compete with Google, Apple and Amazon offerings. Recently, BMW and Mercedes-Benz introduced their own voice assistants. However, they face fierce competition, as 76% of car owners prefer to purchase cars that come with their preferred voice assistant.
Despite this, major automakers, including Daimler and Ford, are investing heavily in this sector to compete with established voice assistant providers. They are looking to create their own digital experiences for consumers - voice recognition systems and smartphone apps, among others - to reap the rewards of this new genre of data-driven products.
New avenues for generating recurring revenue
The rise in the number of connected cars embedded with voice assistants presents a lucrative opportunity for automakers and voice assistant providers. It is an additional avenue for generating recurring revenue from car owners by providing unique, localized services.
For instance, ad time could be offered to local merchants to promote their products and services to drivers (via Google Assistant or Alexa) when they are within the vicinity. Aside from generating recurring revenue, this bolsters the in-car experience for consumers, making it a win-win for all concerned.
With more than 77 million adults in the US using vehicle voice assistants at least monthly, compared with 45.7 million who use them on their smart speakers, it's obvious that cars are becoming an even bigger market for this technology.
For more information on how you can use voice assistants to appeal to your target audience, please contact Engine Room.