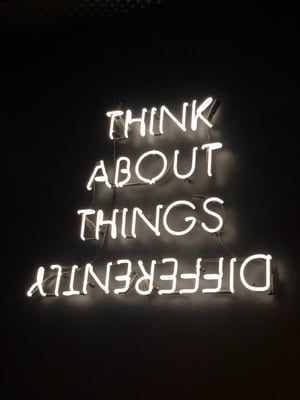 Gone are the days of advertising and graphics teams whose work is separated far away from the work of the information technology (IT) teams. No longer are they completely different entities serving different purposes.
According to one McKinsey study,there's a strong correlation between cooperation between marketing and IT departments and impressive business growth. In 2018, it was reported that companies were more successful when their chief marketing officers (CMOs) worked closely with those in their IT teams to reach company goals. Compared to the average rate of growth of companies in the S&P 500, organizations that partnered marketing and IT grew at twice the rate, with an average of 10 percent of growth annually.
Times have changed and that means IT teams and the solutions they implement are more important to marketing strategies than they've ever been. Nowadays, those in IT must understand the needs of their marketing cohorts, and the role that technology plays in creating successful marketing campaigns, while marketing teams should be partnering with IT to collect and analyze customer data and ensure it stays secure.
Reasons to Get Your IT and Marketing Teams on the Same Page
Several factors affect the need for organizations to ensure that their marketing and IT teams are collaborating effectively. Why is it so vital that you harness tools available in IT to create laser-focused marketing strategies?
According to CIO.com, the factors that drive the need for collaboration between marketing and IT teams include:
Technology needs to drive marketing decisions by gathering data to identify customer needs and wishes. It ensures that your marketing campaigns are highly targeted, and enables you to share uniquely customized messaging, better follow-up, and message reinforcement. All of this requires data integration and intelligence to work effectively.
More and more consumers are accessing websites from mobile devices. Marketing and IT working together means you can do more to reach these potential customers with the right technology to capture interest and drive conversion.
As consumers, we're creating more data at a faster rate than at any other time since the advent of the digital age. This data can be incredibly useful for marketing teams, but this wealth of data needs to be properly secured to prevent data breaches or harmful attacks. Failing to keep this data protected could lead to a data lead that could erode your brand reputation and create irreparable distrust.
There are countless reasons to get your marketing and IT departments in communication and working together, but essentially, it all boils down to the customer. When marketing and IT work together, you have more data to provide better experiences for your customers.
Improved Customer Experiences
Innovative marketers of today know how crucial it is to keep their customers at the forefront of what they do. Organizations are working to deliver personalized, hyper-relevant customer experiences, and in many cases, this means replacing legacy processes with new marketing technology that is agile enough to meet growing customer needs and expectations.
What does this mean for marketers and IT professionals? Organizations are implementing IT-marketing solutions that harness powerful analytics and data-backed insights to introduce customer experiences they know will reach their current and future leads.
According to CMS Wire, only 31 percent of CMOs report investing in new marketing technology like artificial intelligence (AI). This kind of technology can help foster collaboration and help marketing and IT teams work together to create unparalleled customer experiences and foster shared ownership between departments of marketing technologies.
Chris Capossela, CMO at Microsoft stated:
"Companies today need to put the customer at the center of not just storytelling, but also in the products that the organization builds and each of the touchpoints with the customer… [They] need to know who their customers are, how they move through their experience, what the emotional dynamics are, and what information is required to help them be successful."
According to Adobe's 2019 Digital Trends report, it's clear that above anything else, customer experience will be the most important business opportunity for 2021—above content marketing, social media, or any other kind of digital marketing.
Especially since the acceleration of digital technology adoption thanks to COVID-19, there's been a stronger pull to align marketing and IT. Adobe CEO Shantanu Narayen spoke to this importance at Adobe's first all-digital Adobe Summit, stating:
"The most successful digital businesses have several things in common, one of which is a strong partnership between the CIO and CMO. In fact, it's the decade of the CMO and the CIO. …Marketing has become more data-driven, CIOs have become more customer-centric, and leaders are working more closely than ever before."

Using Data to Determine What Works
Data is an invaluable marketing tool in our modern world. And still, more than 80 percent of marketers say they struggle to implement data-driven strategies. Of course, more data is more complex to manage—which is where a strong partnership with IT comes into play.
Because of the increasing expectation of personalization, today's marketers must create strategies that cater to more customer segments and channels than at any other time in history. The problem is that marketers may be asked to juggle hundreds or even thousands of unique micro-campaigns. Technology can help, but better than just implementing new technology is forming a partnership between marketers and IT teams, who are increasingly becoming a key part of the marketing team.
IT experts can help marketers sift through large volumes of data, and assist in the gathering, updating, sorting, and analyzing of data to create stronger, more targeted marketing campaigns—and juggle more of them—than ever before.
Understanding ROI and the Value of Marketing Through Tech
With any modern marketing campaign, not only is data useful to build effective conversion strategies but with each campaign, there's a lot of new data to be gathered as well—data that can provide valuable insights for more effective marketing campaigns moving forward.
When marketers and IT teams partner together, you can collect, format, and store data in a single central repository, then analyze it to measure the return-on-investment (ROI) of your organization's marketing efforts and see the added value for the company.
For many years, CEOs didn't see a demonstrable value in marketers. Just a decade ago, nearly three-quarters of CEOs believed that marketers lacked credibility, but that opinion has started to shift. Why do CEOs now see the value of marketing as a driver of business growth?
Data collection and analytics software.
Now that there's considerable proof available to demonstrate the value of the work that marketers are doing, more executives are seeing the importance of using data-driven marketing strategies to create incredible customer experiences, lead in innovation, and contribute to increased profits. All of this is thanks to the work of constant communication and collaboration between marketers and IT departments.
Improved Marketing Technology Security
As stated in Toolbox, "the marketing industry is in the midst of a data revolution as it gets more access to more data across more devices about more consumers."
At the core of this explosion of data collection and creation lies one major issue: the potential for more data breach-related attacks as hackers look for more security flaws in digital platforms. While organizations are seeing more inherent value in marketers to create unforgettable customer experiences, marketing teams are realizing the deep need for increased security to protect consumer privacy.
Just being aware of the security risks at hand isn't enough. Marketers are relying on their IT departments to ensure that all data they are collecting and using remains secure. We've seen the growing concern for more consumer protection with things like the California Consumer Privacy Act, and there's no question that organizations will need to work to keep their enterprises increasingly secure to keep up with these kinds of regulations.
Through all this? It's very clear that the work of marketing and IT teams is becoming increasingly intertwined. Matrix organizations, better collaboration, teamwork, and trust aren't just critical to successful marketing campaigns, they're also vital to keeping data available, secure and protected.
CMOs and CIOs Creating Together in 2021 and Beyond
While marketing and IT departments have been growing together for over a decade, there's no doubt that all the events of 2020 have shown us the clear need for a strong working relationship between marketing and IT. As Payeesh Dubey, CMO of L&T Infotech Limited stated in an article for Adobe's blog:
"The pandemic is a wake-up call. Companies need to re-examine every stage of their acquire-grow-retain customer lifecycle and think more digitally than ever before. The relationship between the CIO and the CMO has become more important than ever. …The companies that will emerge stronger are the ones where the CIO and CMO take joint ownership of customer experience."
Bringing your marketing and IT worlds together isn't just about playing nicely. It's about meeting the demands of an evolving economy, and in some cases, can mean the difference between growing your business or falling behind.
At Engine Room Tech, we're excited to help businesses implement smart strategies to improve their marketing, security, and IT efforts. If you're ready to get everyone working together, we're ready to make it happen. Contact us today for a consultation to learn more about what we can do for you.