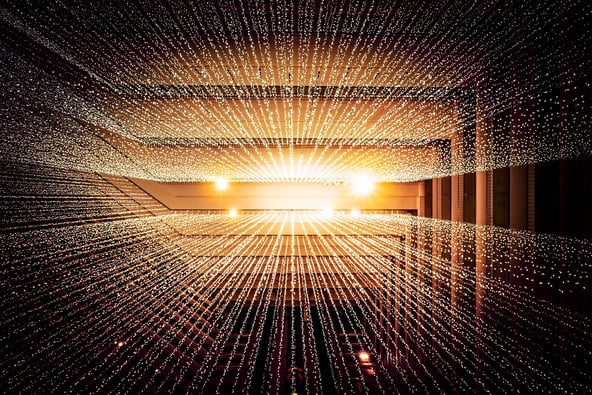 With technology always at our fingertips and a work-from-home climate, the expedited delivery of digital assets is more important than ever. Digital content is being created at a breakneck pace, and marketing experts are looking for a way to keep up.
To achieve this, many organizations are implementing digital asset management systems—and their investments are paying off:
Businesses with well-managed content and consistent branding are worth an average of 20 percent more than their competitors that do not have the same level of management.
If digital asset management tools are so profitable for those that implement them, what do you need to know about this marketing solution? We're taking a look at what digital asset management is, and why it's deserving of your consideration.
What is a Digital Asset Management System?
Digital asset management (DAM) refers to the control, flexibility, portability, access, and reporting of your digital assets, and how they are shared between organizations, partners, customers, and suppliers. We're talking about the files you use that have acquired value over time.
DAM is all about ensuring that the people who need your content can track and access your digital assets in real-time. This is more than just sharing a media file with someone. DAM also means you can share information about the asset, its metadata; or all of the useful information about the content. This makes your digital assets accessible and searchable, and also gives the user context, defines your usage rights, shares the asset's history of use, and with the implementation of the right data, can determine each digital asset's value.
A DAM system is a secure location store, create, manage, organize, distribute, and monetize your media files. Many DAM systems (DAMS) can also integrate with other tools and systems, making it an invaluable tool for content marketers who need the latest version of a logo or asset.
What else can digital asset management do from a marketing perspective?
Customer-centric marketing
Ad tracking and remarketing
Personalized content for return visitors


The Importance of Secure Asset Access
Forty-one percent of companies have more than 1,000 sensitive files that are open to everyone, and 21 percent of files are not protected in any way.
As a marketing team, you need a central location from which you can share your assets with multiple vendors, including printers, public relations firms, web designers, people at trade shows, and more. The catch? You should be able to do so in a secure way.
These files are more than just pictures or videos; they're assets. They need to be shared with care. DAM systems securely grant access to digital media anytime, anywhere. This means that anyone who needs to use your most up-to-date materials and resources can.
This is also a smart way to optimize your digital asset workflow. Sharing assets can be a clunky process without DAM. As a marketer, you can grow your brand and increase brand consistency, while giving your designers and vendors the ability to search for files and repurpose existing assets.
Your sales teams have the most current materials and resources they need, distributors can speed up their delivery processes, and you keep your creative files organized for faster turnaround times. It's a win for everybody.
Total Version Control
Having a DAM system can be particularly helpful now as people continue to work from home during the pandemic. Communication between teams can be challenging, and so too can be keeping track of digital assets, their uses, and all different versions, which is driving the implementation of DAM systems (DAMS).
One of the most important aspects of a DAM system is version control; the preservation of the original source material and the subsequent iterations of the material that have been created to serve a specific purpose.
With version control, your entire team has access to both the original and most-updated versions of your digital assets, and versions in between. So whether you need a recent, 2021 version of a digital asset to speak to your audience with an understanding of the current times or a timeless version that harkens back to the original, with a DAM system you have complete version control.
Every version of a digital asset provides value. For example, one version could crop an image or fix colorations, while others may have added branding, captioning, or other effects. With DAMS version control, you can save every stage, so your team doesn't have to start from scratch if they don't need to. By saving each version of your asset, you can track its usage.
DAM Integration with Your Website
When you are looking to build lasting customer relationships, little is more important than a high-quality, consistent experience. Digital asset management tools can help you achieve this by integrating your digital assets seamlessly into your website.
DAM systems like Sitecore Content Hub give you the power to manage your content and implement it directly into your website. Photos, layouts, packaging art, videos, source files, and more—web editors and digital and content marketers can select assets stored directly in Content Hub and use them within whatever website hosting platform they are using to create unforgettable digital experiences.
Content Hub can store assets for use on your website—any website. Your website can be hosted on WordPress, Sitecore, Drupal, or another platform; it doesn't matter. You still get access to your digital access management tools, all within your website, for a truly streamlined process.
The Rise of the Use of DAMS
What else should you know about DAMS? The use of digital asset management is on the rise—even when investment in marketing technology is slowing down.
In June of 2020, Gartner reported that martech spending only accounted for 26 percent of the industry's overall marketing budget, and spending on DAM is still expected to grow.
In 2019, Forrester Research predicted that the DAM market would surpass $1 billion, with over three-quarters of global software decision-makers looking to "speed creation, optimize storage, and enhance delivery of their marketing and brand content—" all goals directly in line with what DAM has to offer.
It's estimated that DAM software will skyrocket in the following years, with expectations to reach $6.9 billion in spending by 2024; a 34.7 percent compounded annual growth rate from 2019 to 2024.
What's responsible for this surge in growth? The issues that DAM systems are designed to handle are growing in importance. Consumers are engaging with marketing content across all kinds of devices and a wide array of environments. DAM tools are key to reaching online members of younger generations in coveted demographics like people between the ages of 29 and 37, who use an average of 4 connected devices. With access to all the assets you need across these platforms, DAM systems are more important than ever.
At Engine Room Tech, our leadership team got its start in the digital agency world. We know what it takes to build high-caliber websites, apps, ads, and digital solutions, and can help you implement the tools you need to expand the reach of your marketing efforts. Want to learn more? Contact us today!