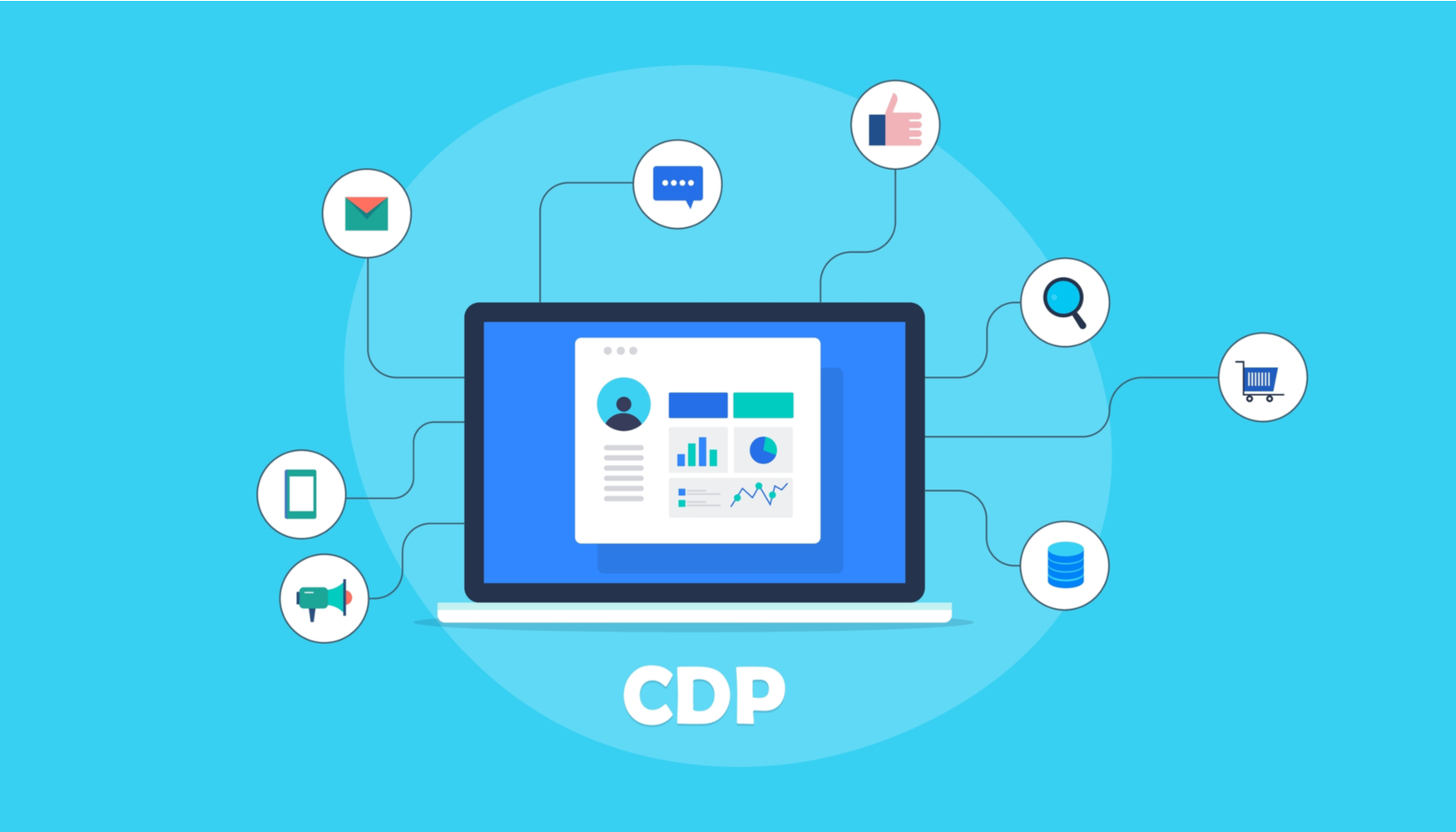 Customer Data Platforms are vital for businesses to achieve their goals for several reasons. According to Tealium, 57% of CDP users rely on their platform to protect customer data. Additionally, 54% use a CDP to expedite customer acquisition, and 53% for creating more tailored customer experiences.
Only 26% of marketers worldwide feel confident in their customer data. That's according to Nielsen's 2022 Global Annual Marketing Report. Let's examine how marketers might be able to leverage Customer Data Platforms, and become more confident with their customer data.
What Is a
Customer Data Platform
?
A Customer Data Platform (CDP) is a central data store for all of the information you gather about your customers' lives. You can get an in-depth look at the demographics, purchasing behavior, and customer service history of any customer through this database.
There are three main types of CDPs:
Pure database: You can group your customer data in different categories while the raw data lives in one place.
CDP with analytics: These CDPs feature analytics that allow you to discover trends and patterns in your customers' behavior, improving marketing capabilities.
Customer experience-centered: This variety of CDP helps you manage the customer's journey via targeting, campaign management, and customer-journey orchestration.
How Does It Work?
CDPs may draw customer data from several sources, including customer purchase histories, existing customer relationship management profiles, automated marketing data, social media profile information, website activities, and email communications. You can read our introductory blog post about CDPs here.
The activity of users is typically put into four categories, or data types, then stored into your Customer Data Platform. The four main types of customer data are:
Identity Data – basic information such as name, email address, phone number, etc.

Engagement Data – how users are generally engaging with your brand such as social media or website performance.

Behavioral Data – similar to engagement data, behavioral data looks at how customers and users interact with your brand directly such as subscription renewals or product purchases.

Attitudinal Data – feedback from your customers or users such as surveys and product reviews.
These data types all play a unique yet vital role in your brand's ability to successfully interact with customers. Remember, ancillary things like customer purchasing experience or your website's speed can affect your data, so be sure to continuously sharpen up all your customer touchpoints.
Once the data is properly organized within your CDP, you'll be able to start using it to your business' advantage.
How Can I Leverage
CDP
Personalization?
CDPs are excellent ways to gain real-time insight into your customers' behaviors and leverage that information. As a real-world example, an automotive company wanted to increase the number of customers who came back to the dealership where they bought their car for their first maintenance appointment. Using data from their CDP, they sent personalized messages to those customers explaining the next service they needed, like an oil change, along with recommendations for parts and add-ons.
Here are specific ways CDP personalization can be used to your company's advantage:
Data Utilization
According to Invesp, 87% of marketers say their data is their most underutilized asset. A CDP takes previously siloed and fragmented data and unifies it into a comprehensive view of your customers, from age to geographic location to purchasing methods to buying behavior. Once you have assigned specific attributes to each of your customers, you can create specific groups out of customers with certain profiles and prepare data-driven marketing campaigns more effectively. Customers will be much more receptive to personalized marketing rather than generic ads or messages.
Real-Time Marketing
Simply using the data you collect via your Customer Data Platform in personalized marketing isn't enough. You have to use it at the right time. Timing can make or break a customer conversion journey, which is why the real-time analysis made possible by CDPs is so valuable.
When you leverage the data you're getting from customer browsing and buying behaviors in real time, cross-referenced with their full data profiles from your CDP, you are getting a deeply detailed picture of your customer's needs and wants, and you are in a perfect position to make a sale. For example, you might remind someone that they abandoned a cart of your products via the communication channels they use the most, knowing that they reliably make purchases from your company and that they tend to use monthly coupons that expire at a certain time.
End-to-End Experiences
Customers have high expectations. Not only do they expect detailed, personalized messaging in real time, as discussed above, but they also want it from the beginning of their conversion journey until the end, across every channel they use to communicate with you. With a Customer Data Platform, you can measure ad performance at different times in a customer's conversion journey and across each specific communication channel, forming an exact blueprint for how to best communicate with that customer in the future.
Conclusion
Customer Data Platforms can revolutionize the way you collect, leverage, and analyze customer data. There is a good reason that over the past few years people have invested billions of dollars in this new technology. Those who don't find a way to use it will be left behind.
If you are interested in talking with an Engine Room expert about how a Customer Data Platform could work for your company, book a free consultation with us today.