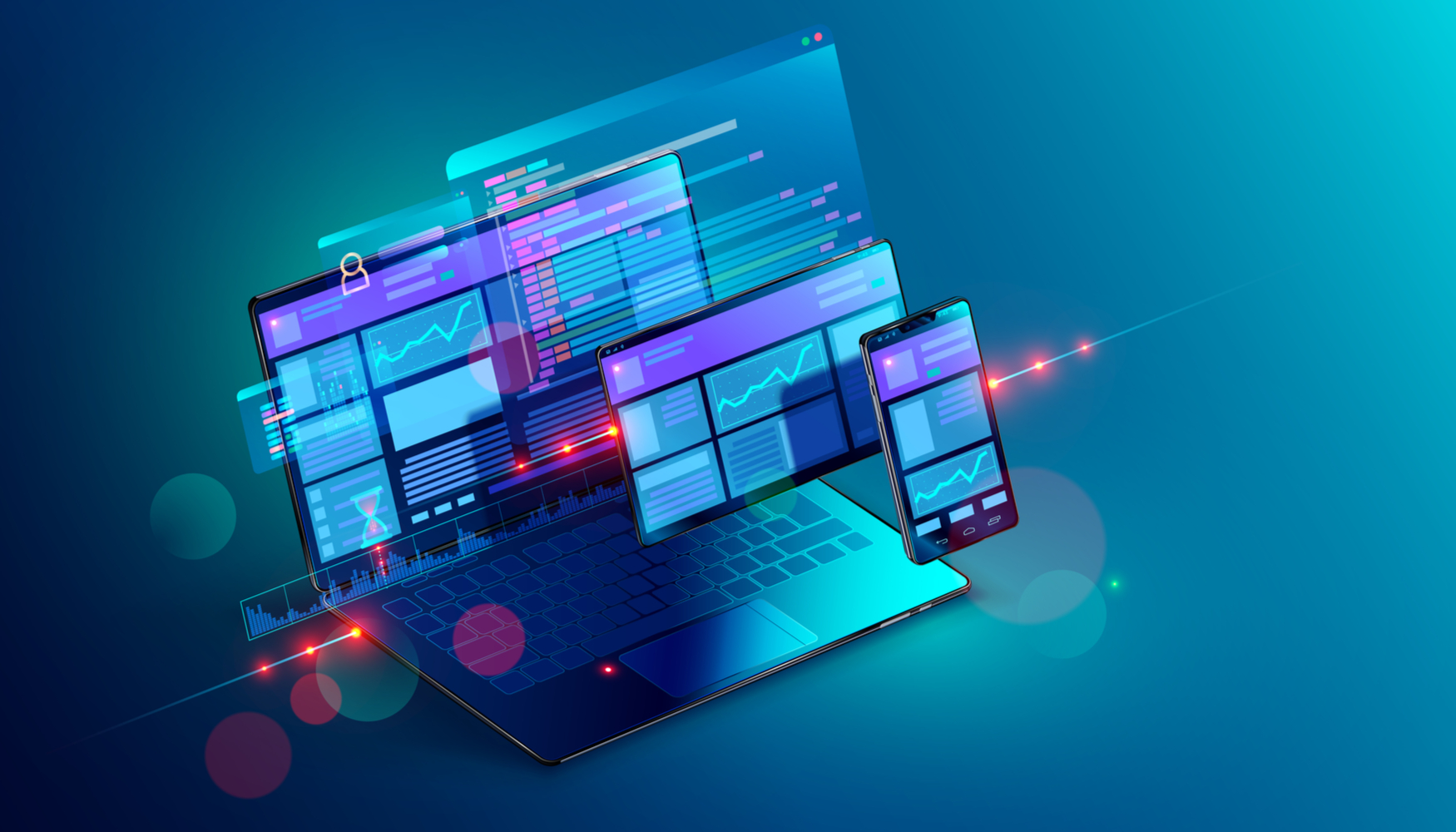 Before you engage your usual development process for your next marketing microsite, consider an alternative No Code option to save you time and money.
Web design and web development are two fundamental aspects of creating any web-based product, from static sites to full-fledged web apps. Typically the work is divided between two teams: one that takes care of the design, and one that implements the design. The design team polishes the UX and UI, then delivers the design files to the development team, which then proceeds to build out the designs.
In agile teams, the handoff may not be cut and dry: the development team might receive some designs, and while in the middle of implementing everything, the design team drops off one or more revisions. Frequently this process involves a good amount of communication back and forth between the teams, which often leads to the teams working out of sync, cutting into productivity and efficiency.
Greater Efficiency through No Code
If you've been using Wordpress for a while, chances are you are familiar with page builders. Page builders are plugins or modules that help you to shape and layout pages in an incredibly efficient manner. Page builders fall into the "no code" or "low code" category of tools for website building. And like the name suggests, no/low code is great for projects that need to get up and running quickly. With a page builder, the friction between design and implementation is reduced because the tool blurs the line between the two workflows, often leading to smaller teams in the design and implementation, which leads to less back and forth.
Now, you might be thinking that because little to no code is involved, your ability to control every aspect of the creative process is limited by not being able to tweak code files to really nail your approved website design. Fortunately, this isn't the case. Page builders offer a variety of features that allow users to efficiently create beautiful and rich web experiences.
Engine Room recently explored Elementor for WordPress, one of the most popular no code page builders for that platform. Here we report back on the potential use cases for Elementor, its ease of use, features, pricing, and support.
Elementor for WordPress
The Basics
Elementor is a powerful and popular page builder for WordPress that integrates with WordPress themes, comes packed with features at a great price point, and integrates with some of WordPress' most popular plugins like WooCommerce, MailChimp, HubSpot, Yoast, and ACF. Besides those integrations, Elementor is an amazing tool that offers drag and drop functionality, an all-in-one element editor in an easy to use toolbar, 300+ gorgeous templates, a responsive mobile editor, a pop-up builder, and over 90 widgets for content structuring.
With Elementor, you have top control over the layout through an intuitive interface that needs little practice to use. It also comes with a nice search feature, making it easy to locate any property you want to tweak or module you want to add to your site. Likewise, building out full website pages is straight forward. Elements are selected from the Elementor toolbar, and literally dragged to the desired page location. From there, you can access all kinds of widget properties on your newly placed element. Almost all of the standard bread-and-butter CSS properties are available in the toolbar interface, making customization a breeze. And if you can't find a property in the toolbar that you're looking for, Elementor lets you add custom CSS.
Don't have time to create a site from scratch? Don't worry, Elementor has you covered, with over 300 templates and more than 90 content modules. A key benefit of using Elementor templates is the ability to mix and match. For example, you can take whole pages or parts of a page from one template pack, edit and customize until perfect, and then combine it with a page or partial page from another template pack - the options are limitless. Modules are also an important part of a page builder experience, because they comprise the actual meat and potatoes of your designs. Modules represent the content you drag and drop on your site to customize it. Elementor comes with a vast range of modules including buttons, CTAs, testimonials, carousels, contact forms, blog post lists, and pricing tables.
Affordable Pricing
Elementor comes in a few flavors. There's the Free tier, Essential tier, Advanced tier, Expert tier, Studio tier, and Agency tier. The Essential pricing option ($49 for the year) gets you access to the 90+ widgets and 300+ templates, along with 10+ website template kits, a form builder, WooCommerce builder, pop-up builder, and support. The Advanced tier has similar offerings and a license for 3 websites ($99 for the year) with Expert tier coming in at $199 for the year for up to 25 websites. See the Elementor pricing page for full details.
Aside from the integrations, templates, and modules, Elementor also has a robust user community. Much documentation and many tutorials, articles and videos can be found online with little effort. The pro version of Elementor offers 24/7 support, which is great if you have a problem that you can't just seem to wrap your head around. In addition to the support, Elementor offers developers the ability to create custom addons and modules using the Elementor Developer API, which is a really great benefit in case you can't find the module you're looking for in the default Elementor collection. It means that you can search for modules and addons built by other folks just like you, which really echoes the WordPress ethos of being open and customizable.
Is Elementor for Me?
If you are looking to inject some efficiency into your development process, Elementor may be just the tool you need. It's primary use case would be the development of content-heavy or design-focused marketing websites, where there is not a reliance on the display of complex dynamic data.If you think that this is something that might improve your website ROI reach out today to consult with one of our experts. At Engine Room Tech, we're passionate about helping our clients build websites that make a difference and create business value. Our team is standing by, ready to offer support and guidance.