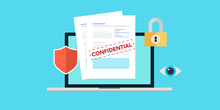 The California Consumer Privacy Act (CCPA) was signed into law in June 2018. Its introduction into California law reminds many of GDPR and the increasing awareness of privacy by both the government and consumers.

The CCPA has put stringent requirements on those who fall within its jurisdiction (we'll let you know later who that is). Compliant companies must be able to tell consumers what data they have on file, what it's used for, and how to request its deletion. You cannot store California consumers' data and use it in secret anymore.

California is among the first to enact a major privacy law; it likely won't be last. The U.S. government is considering a federal level law in the wake of GDPR and CCPA. If you're not ready to be open about how you use consumer data, then you're not ready for CCPA or later privacy laws that pop up.

Although the CCPA requirements don't go into effect until January 1, 2020, companies need to start preparing now to be compliant. First, you'll need to know who is required to be compliant with CCPA and how to do it.